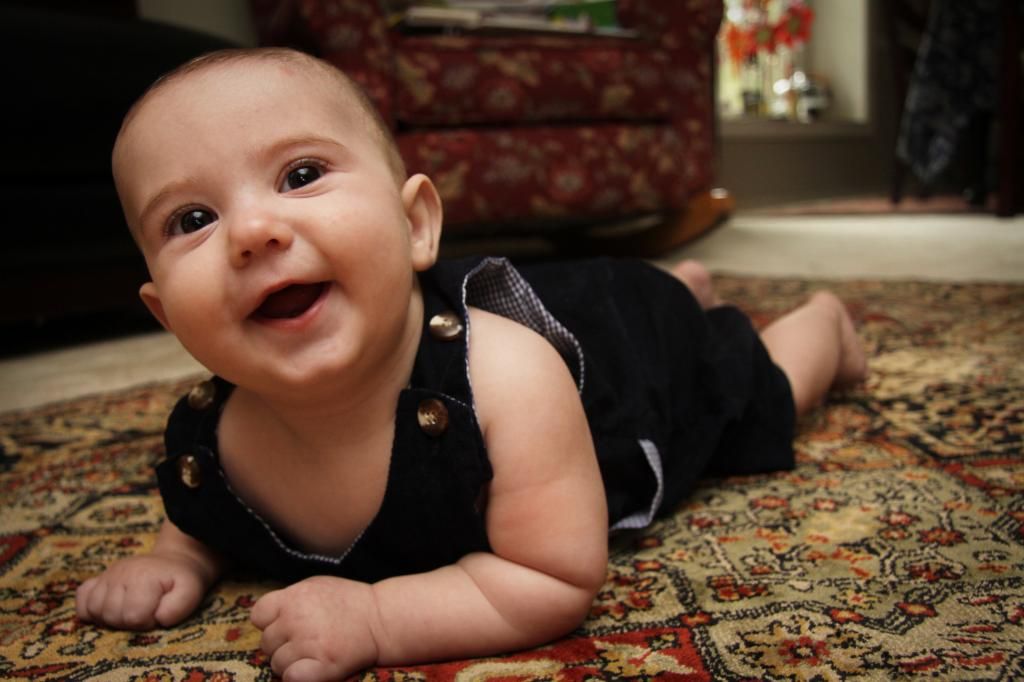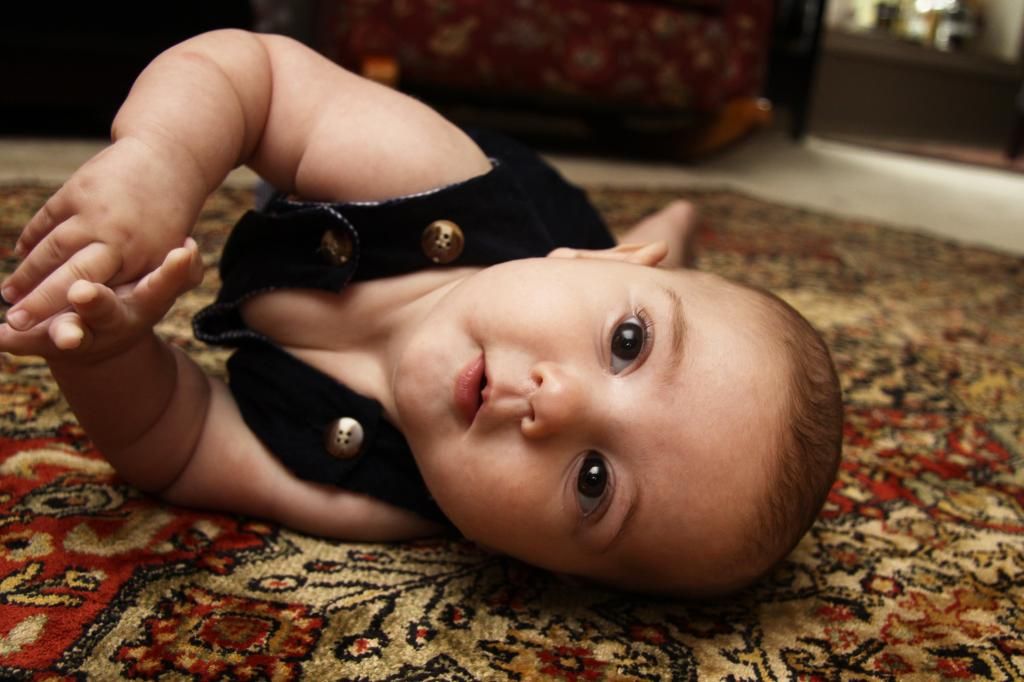 At 5 Months I Can...
- Eat baby food! So far I really like bananas, pears, apples, and sweet potatoes!
- Use my hands to play with my toes
- Try to pull myself up to sitting in mommy's lap
- Laugh and laugh and laugh
- Weigh in at 17 lbs!
- Balance and bounce in the exersaucer!
- Almost sit up!
- Sydney and Isaac reading, singing, and playing with me
- Long car rides!
- Peas!